The Town Hall is a fully accessible, recently renovated Grade II* Listed Building which is managed
by a Charitable Trust and is run by a small team of staff.
There is no parking at the venue, with the exception of a Town Hall bay for accessability requirements. There are a number of FREE public car parks and on street parking within walking distance of the venue. To reserve our space beside the Town Hall please phone ahead.
The Town Hall is normally open 6 days a week, offering local information to people visiting the area and wanting to find out more to get the most from their stay. Call in and our staff will be happy to help you. Occasionally we are closed for weddings so if you are travelling from afar, please call ahead to check.
At the Town Hall Visitor Information Centre we have a whole host of information to share about
the area. Bishop's Castle is a small market town surrounded by an Area of Outstanding Natural Beauty. It is much loved by locals and visitors who want to experience unspoilt countryside and small villages and hamlets.
It's a place to get away and enjoy some peace and tranquillity. There are some excellent accommodation options both in and out of town. There are no motorways and few traffic lights; you may be deafened by the silence broken only by the chiming of the Town Hall clock.
But there is also a remarkable amount to do if you so wish. We are a town of many festivals
and we have some incredible local artists and musicians and a lively entertainment scene.
We are blessed with some very talented designer makers, artisans and producers. Heritage and culture is everywhere and walking and cycling is second to none.
To find out more about Bishop's Castle why not go on one of the very interesting and informative Town Tours they last about an hour and run from May until September.  The local guide will be waiting at the Lychgate of St. John's church at the lower end of the town at 6.30pm every Tuesday and Saturday, just turn up.  The cost is £3 per person (children are free)
The Town Hall sell maps, books and have free visitor information leaflets to help you make the best of your visit to the area.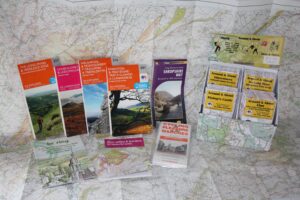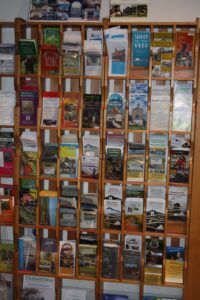 Additional visitor information and local accommodation listings can be found on the Bishop's Castle website: www.bishopscastle.co.uk/tourism
OPENING TIMES
The Town Hall is open Monday – Saturday from 10.00am to 4.00pm
(Occasionally we are closed for weddings so if you are travelling from afar, please call ahead to check)
Contact us for more information and see our Events for up to date information.
Visiting Shropshire
Bishop's Castle & ClunTourism Community Interest Company takes the lead in promoting the area – the main site for visitor information is www.bishopscastleandbeyond.co.uk
other useful website are –
www.visitshropshire.co.uk
www.shropshirehillsaonb.co.uk
www.visitshropshirehills.co.uk