All events can be booked at the Town Hall or through Ticket Source   www.ticketsource.co.uk/bcth
17th October 2021
Claude Bourbon  £TBC
www.http://www.claudebourbon.org
"A breathtaking acoustic fusion of blues, jazz, folk, classical and Spanish guitar from a stunning guitar virtuoso…"Altadena News, USA" 
"Claude Bourbon weaved his songs through the audience as if on a journey through life taking in different flavours of Europe and beyond… from classical openings, across a whole continent of cultural roots, holding audience attention under a musical spell, his music would not have been out of place in the courts of Emperors and Kings." (G. Munn)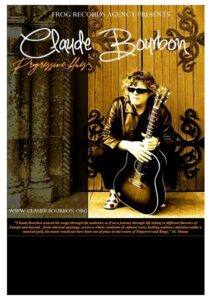 29th October 2021
Edgelarks  £14
"This duo has a combination of virtuosity, intensity and charisma that merits a slot on much bigger stages"
— The Guardian
30th October 2021
Al Jones   –   £10
Al's preferred musical style sits around acoustic pop, folk and blues but having spent many years playing the Côte d'Azur and Swiss-French Alps ski scene, he can turn his hand to any genre with ease. This man delivers on every level with his sets – his solo performances alone will get everyone in the room on their feet, no matter what the age or personal music preference. Al Jones is a phenomenal singer and musician and to witness him live is pure joy!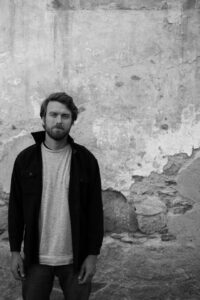 21st November 2021
Gigspanner   £15
In the wake of his departure from Steeleye Span, fiddle player Peter Knight has turned his full attention to his trio Gigspanner, and in the process established their reputation as one of the most genuinely ground-breaking forces on the British folk scene, inspiring Maverick magazine to write "Gigspanner are pushing at the boundaries, expanding the possibilities and in the process making some of the most beautiful music the genre has to offer"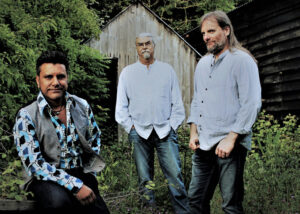 17th December 2021
Churchfitters   £14
 The Churchfitters is a folk band like no other. A double bass made out of a saucepan. Heart-wrenching vocals accompanied by a musical saw or a glass harp. Foot-stompingly fast fiddle mixed with infectious funk-rock rhythms. And traditional tunes reinvigorated with mesmerising jazz sax.