Our next exhibition will be by Gemma Moore  24th April to 22nd May (see Home Page for current opening times)
Gemma lives in North Herefordshire and in an an art student, currently pursuing Fine Art BA (Hons).
" I use my surroundings and environments as a spring-board to inspire new and exciting projects. Local villages, towns, churches and ruins, such as historic castles, intrigue me. I am fortunate to be surrounded by many castles, including Wigmore, Ludlow, Stokesay, Norton, Clun and Hopton.  Each has fundamentally influenced my practice and choice of mediums. I use charcoal, both compressed and ordinary, dry-point etchings, collage, dip-pens, inks, acrylics, gouache paints, biro, fine line pens, water-colours and oils. I am fascinated by what the local landscape has to offer because it is embedded with such a rich history. I enjoy responding to intriguing characteristics that make a place unique. I believe art is an important and vital visual language in today's society, that is capable of breaking down social classes and boundaries."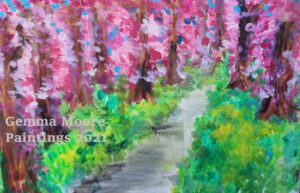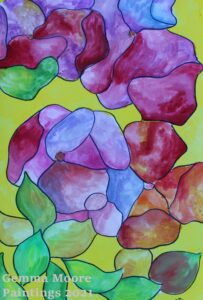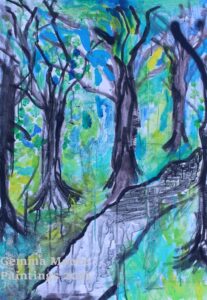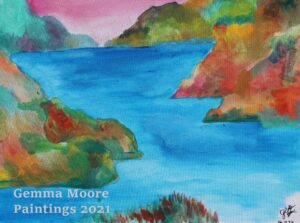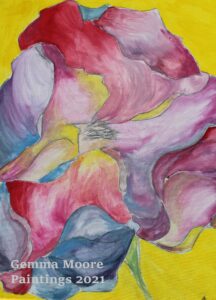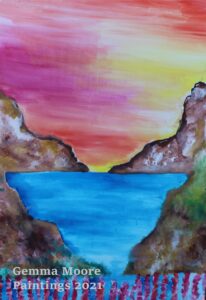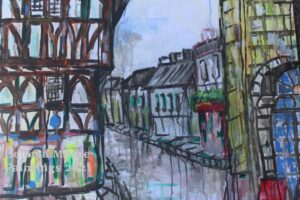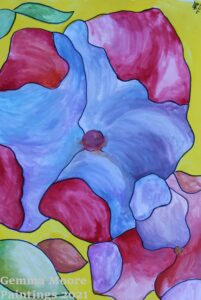 NB Visitors travelling from afar are advised to phone the Town Hall on 01588 630023 to check that the gallery is open, as occasionally we have to close for a few hours for weddings or room hire.