NB Visitors travelling from afar are advised to phone the Town Hall on 01588 630023 to check that the gallery is open, as occasionally we have to close for a few hours for weddings or room hire.
The Town Hall is open on Mondays, Tuesdays, Thursdays, Fridays and Saturdays from 10am until 4pm.
11th September until 9th October
Katy Alston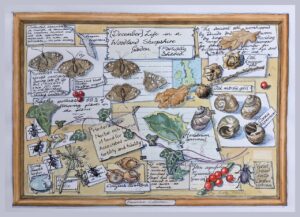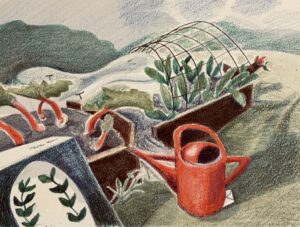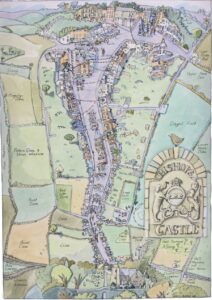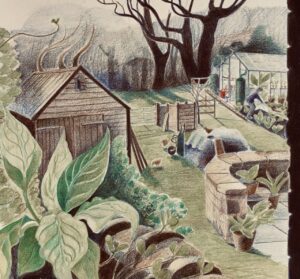 We also have Books, Prints, 3D cards, Greetings cards and Tea-towels of Katy's for sale in the Market Hall.
'Meet the Artist' – Katy Alston
17th September 10am until 12 noon & 9th October 2pm until 4pm
Come and 'meet the artist'- talk to Katy whilst you browse the images. Find out more about the pictures and the ideas behind them. She'll be happy to answer any questions about the paintings and drawings and discuss the materials too.
25th September (for one day only)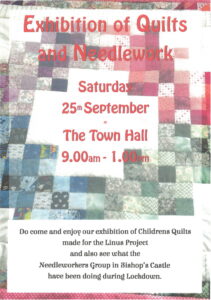 16th October until 13th November
Tara Lewis
"I am an artist working in oils and charcoal, specializing in figurative portraiture and still life using classical atelier methods obtained through short masterclasses and personal reflection.  My focus is on creating emotive pieces regarding the female experience, being both viewer and viewed."
20th November until 11th December
Castle Artists
18th December until 18th January 2022
Tahira Paul