NB Visitors travelling from afar are advised to phone the Town Hall on 01588 630023 to check that the gallery is open, as occasionally we have to close for a few hours for weddings or room hire.
The Town Hall is open on Monday to Saturday from 10am until 4pm.
7th May until 4th June
Richard Owen
Town Hall closed 9th & 10th for a Private Hire & 14th May & 2nd  June for weddings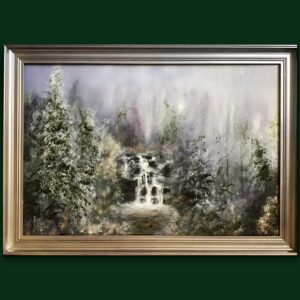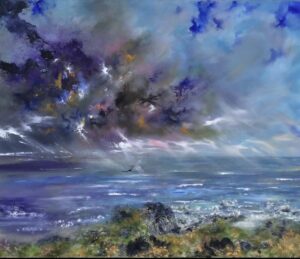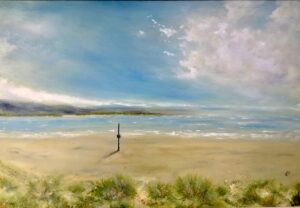 "Richard Owen is a Welsh artist from Anglesey who now lives in Powys. His art is inspired by the Welsh landscape especially the coastline of the British Isles and by those passions that inspire and move us all. He is trained mainly in oils though sometimes uses other materials."
13th June until 9th July
Constance Wood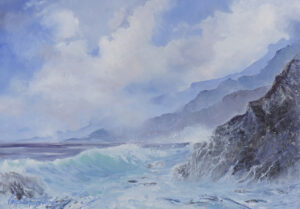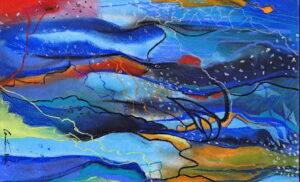 Constance Wood is a local artist having moved to the area in August 2020. Constance is a professional artist having exhibited in Venice, Australia, London and Somerset she has also undertaken several Commissions as well as working on illustrations for a children's story book.
Constance is a qualified Tutor and has lectured to both colleges and private groups. She uses different mediums depending on the subject. In this exhibition Constance uses Oils for seascapes and pastel for abstracts. 
16th July until 12th August
Midlands Textile Forum
Town Hall closed 23rd & 30th July for weddings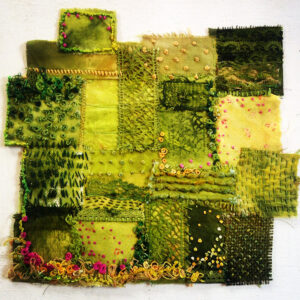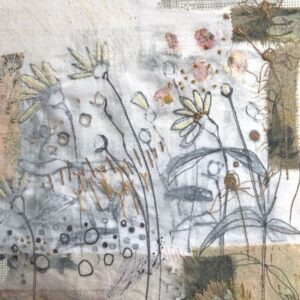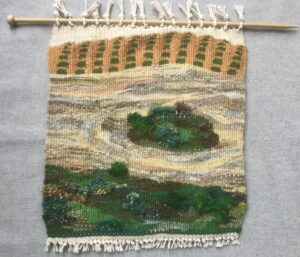 From inspirational starting points we have used the theme EVOLVE to respond to change in the world around us.
Midlands Textiles Forum is an exhibiting group of artists based in the Midlands of England.
20th August until 17th September
Andrew Jenkin
Town Hall closed  8th September for a wedding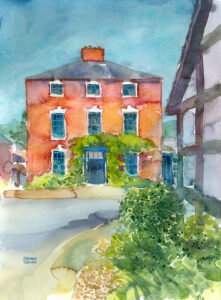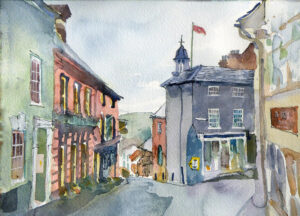 Andrew Jenkin is a watercolour artist who lives and works in North Wales. His landscapes depict a range of scenery, woodlands and buildings across England and Wales.
24th September until 22nd October
Sue Gould
Town Hall closed 1st October for a wedding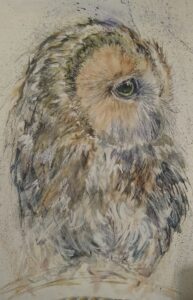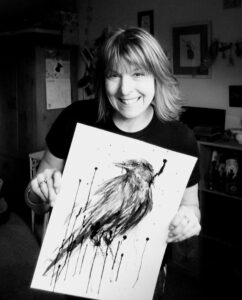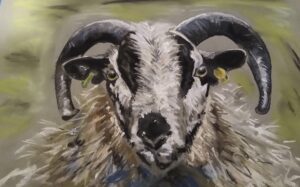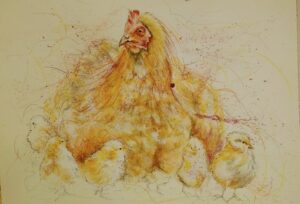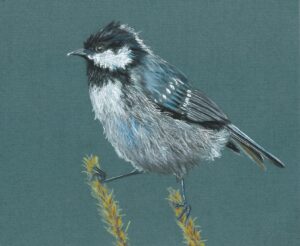 Sue lives deep within the Shropshire countryside and takes inspiration from the natural world that surrounds her.
Each of the pieces in this exhibition has a story behind it, be it an encounter with a deer on a walk in my local woodland,
a feather I have collected or her own chickens, bees and her neighbour's sheep.
29th October until 26th November
David Henry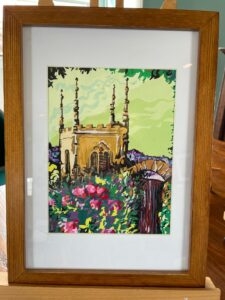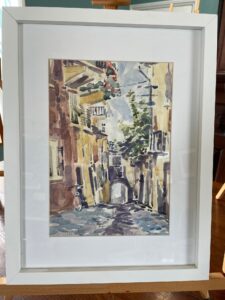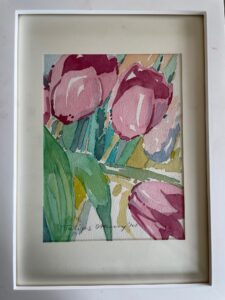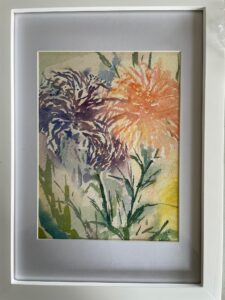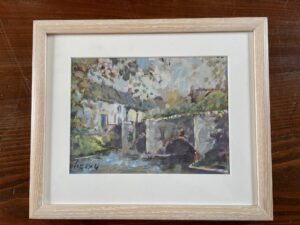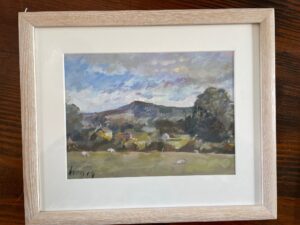 " A JOURNEY THROUGH THE BORDER COUNTRY from Knighton to Ludlow "
An individual's perspective of this attractive area of the country from rural landscapes to country towns, plus other work.
David was born in Pembrokeshire and studied at Newport Monmouthshire College of Art and Design.
An Art teacher for over thirty years before retiring to south Shropshire.
He works in a variety of media and a range of subject matter.
3rd December until 31st December
Robert Bates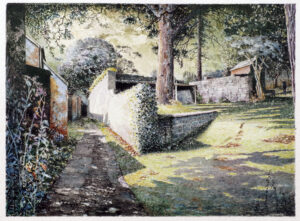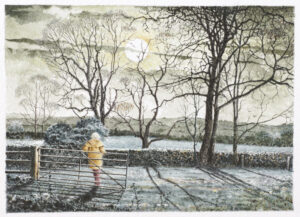 Robert Bates was born in Wolverhampton. He studied fine art in Birmingham and at the Royal College of Art in London.
Since leaving he has exhibited regularly, most frequently in London with twelve one-man shows at the Lumley Cazalet Gallery, Ikon Gallery in Birmingham, Silk Top Hat in Ludlow, Glyndebourne and the Royal Watercolour Society in London.  In the United States there have been one-man shows at the Hom Gallery in Washington DC, McNay Institute in Texas and Chivian-Cobb in New York.  In Ireland there have been one-man shows at the National Gallery of Ireland, Wellspring Gallery inTralee, Jorgenson Gallery and The Molesworth Gallery in Dublin.
"In the Making" is a film made for BBC television about his work as a miniaturist.
His work features in the collections of The British Museum, The National Trust Foundation for Art, The Arts Council of Great Britain, The British Council, The National Gallery of Victoria, The South London Art Gallery, The McNay Institute, Texas and Dept. Foreign Affairs Dublin as well as private collections internationally.
Robert left Bishop's Castle in 1985 and lived in Ireland for 21 years before returning to live in Shropshire.