NB Visitors travelling from afar are advised to phone the Town Hall on 01588 630023 to check that the gallery is open, as occasionally we have to close for a few hours for weddings or room hire.
The Town Hall is open on Monday to Saturday from 10am until 4pm.
16th July until 12th August
Midlands Textile Forum
Town Hall will be closed on 23rd & 30th July for weddings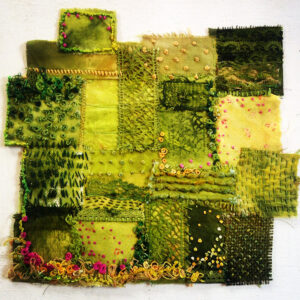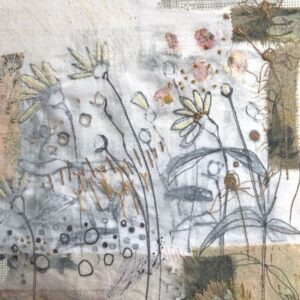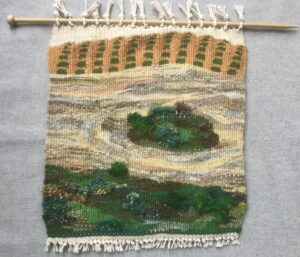 From inspirational starting points we have used the theme EVOLVE to respond to change in the world around us.
Midlands Textiles Forum is an exhibiting group of artists based in the Midlands of England.
20th August until 17th September
Andrew Jenkin
Town Hall closed  8th September for a wedding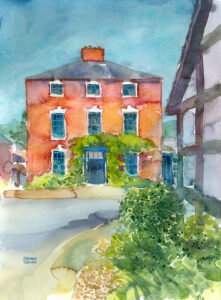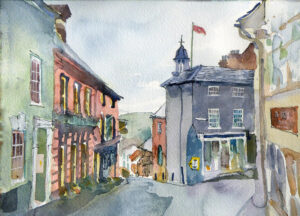 Andrew Jenkin is a watercolour artist who lives and works in North Wales. His landscapes depict a range of scenery, woodlands and buildings across England and Wales.
24th September until 22nd October
Sue Gould
Town Hall closed 1st October for a wedding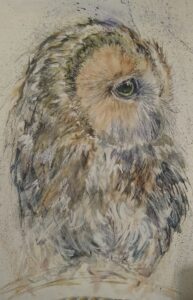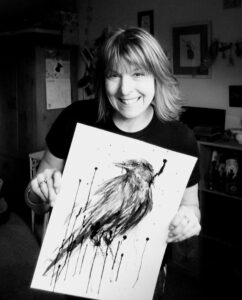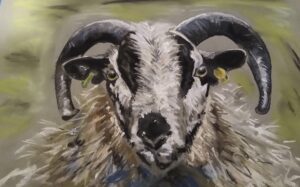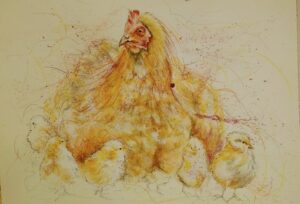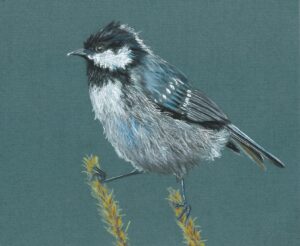 Sue lives deep within the Shropshire countryside and takes inspiration from the natural world that surrounds her.
Each of the pieces in this exhibition has a story behind it, be it an encounter with a deer on a walk in my local woodland,
a feather I have collected or her own chickens, bees and her neighbour's sheep.
29th October until 26th November
David Henry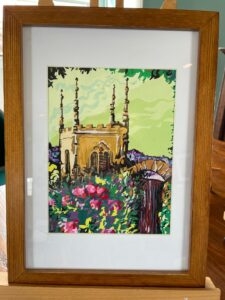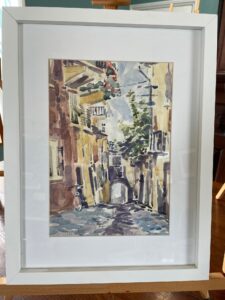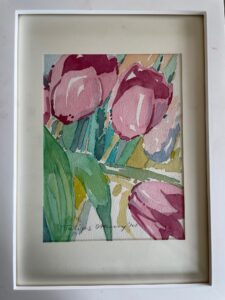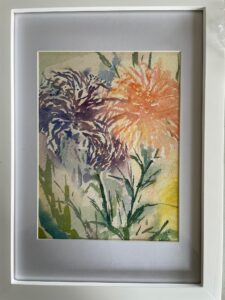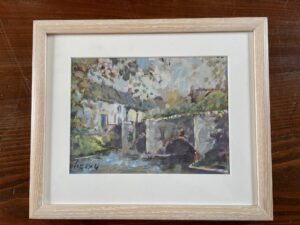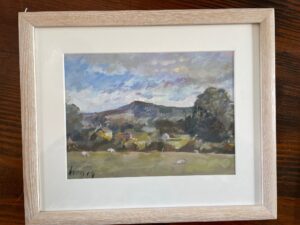 " A JOURNEY THROUGH THE BORDER COUNTRY from Knighton to Ludlow "
An individual's perspective of this attractive area of the country from rural landscapes to country towns, plus other work.
David was born in Pembrokeshire and studied at Newport Monmouthshire College of Art and Design.
An Art teacher for over thirty years before retiring to south Shropshire.
He works in a variety of media and a range of subject matter.
3rd December until 31st December
Castle Artists